THE LEGAL 500
For 33 years, The Legal 500 has been analyzing the capabilities of law firms across the world, with a comprehensive research program revised and updated every year to bring the most up-to-date vision of the global legal market. The Legal 500 assesses the strengths of law firms in over 150 jurisdictions. The rankings are based on a series of simple criteria and highlight the practice area teams that provide the most cutting edge and innovative advice to corporate counsel. As for 2020, 2021,2022 and 2023 VDI Law Firm has been recognized as one of the leading law firms for Dispute Resolution in Greece and for 2023 as one of the leading law firms for Commercial, Corporate and M&A.  Read more on our Legal 500

Chambers Europe
Chambers and Partners is an independent research company operating across 200 jurisdictions delivering detailed rankings and insight into the world's leading lawyers.
Chambers' Dispute Resolution and Litigation coverage includes the full course of a dispute such as pre-trial negotiations, documentation and preparation for trial, summary judgement motions, trial, appeals and enforcement proceedings.
Our Firm's founder and managing partner, Vasilios Ikonomidis, has been ranked by "Chambers Europe" as a recognized practitioner in dispute resolution 2017.

Member of Hellenic
German Chamber of Commerce
Since 2017

Member of American Hellenic Chamber of Commerce
Since 2018

Member of the Legislative Reform Committee
of American – Hellenic Chamber of Commerce
since 2022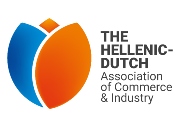 Member of the Hellenic-Dutch Association
of Commerce and Industry since 2023

Association of Greek Law Firms
Working group for transformations of Law Firms
Working group on limiting the liability of law firms and their partners
'I find VDI Law Firm an extraordinary law firm in the sense that they show genuine interest in the client's needs and concerns and they are going the extra mile in providing the best legal support possible – both in terms of quality and time.'
'Extremely responsive, and very capable. The lawyers balance perfectly between clients interest and meaningful disputes.'
'Their service is great. They are always willing to assist rapidly without any compromise in quality of the services provided.'
'Their immediate legal actions, their professionalism and their excellent performance are the strengths that make them special.'
'All the lawyers of the firm are hardworking, consistent, reliable and very experienced. They have excellent knowledge of Greek law and in general of the Greek law system.'
'Rapid responses on an unusual matter, and a sensible approach to handling litigation. Not afraid to deal with complex legal and expert issues, at a very reasonable rate.'
'It is all about the team. The firm has great individuals who are always there for us, ready to listen to our problems and suggest the solutions in accordance to our needs. Upon our request, they send us a full description of the potential actions we should take along with the effects of each action and we cooperate in order to choose the one which seems to be more suitable for us.'
'Business oriented with deep legal knowledge. Fair billing, friendly culture, immediate response.'
'I'm never worried about not having an answer when I need it and especially regarding urgent matters. They are always available when you need them and this is one of the aspects I appreciate compared with other law firms.'
'I consider every individual in the firm as a real partner to our business. I have them in mind as one of us and not people who belong to a different organization. I feel they really care about us and they face our problems and difficulties as theirs. We operate together as a team and they don't make us feel like clients.'
'The whole team was responsive and pro-active.'